Green Coco Products
Export Product List
Virgin Coconut Oil
Virgin Coconut Oil obtained from the fresh matured kernel of organic coconut by cold process method by maintaining room temperature without application heat through the process from raw material to the finished product.

It is called "virgin" due to its pure and unadulterated state; water white in color, contains natural vitamins.

We guarantee no preservatives, no chemical refining, no bleaching, no deodorization or use of chemicals in the manufacturing process.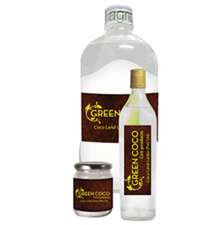 Nutritional Facts
| | |
| --- | --- |
| Carbohydrate | : Nil |
| Sugars | : Nil |
| Fat | : 100g |
| Saturated of which medium chain fatty acids | : 92.1g |
| Caprylic C8 | : 8.0g |
| Capric C10 | : 10.0g |
| Lauric C12 | : 48.0g |
| Myristic C14 | : 17.0g |
| Long chain fatty Acid | : Nil |
| Plamitic C16 | : 9.0g |
| Stearic C18 | : 2.0g |
| Mono Unsaturated - Oleic Acid | : 6.2g |
| Poly Unsaturated - Linoleic Acid | : 2.1g |
| Sodium | :Nil |
Health Promotive Characteristics
It has anti-microbial properties.
It has non-atherosclerotic Properties.
It has non-diabetic conducive properties.
Increase level of energy.
Promotes loss in weight.
Reduce fat deposition in the body.
Normalizes body liquid.
Improve anti-inflammation responses of the immune system.
Anti-bacterial effect.
As a nutraceutical and functional food.
As a hair conditioner.
As a body oil or substitute for moisturizing lotion.
Coconut water
Coconut water extracted from fresh Coconuts harvested from traditionally grown coconut estates those which are based with bountiful sunshine and rain throughout the year. The rich soil condition in this tropical island make the Sri Lankan Coconut water very unique in taste.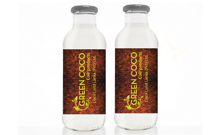 Coco Peat Briquettes
Coir bricks are ideal for home gardeners, retail centres and supermarkets that have garden centres. When water is added, coir bricks act as an optimal soil conditioner as it retains up to eight times its volume. Coir grow mediums have pH ranges from 5.8 to 6.5 and have great oxygenation properties and air porosity which aid in healthy root development.
The non-bio activated and not composted cocopeat briquettes are available in the market in dry mediums. With nothing less and the quality preserved, the clients have to add a little water to reap the maximum benefits of the dried cocopeat briquettes made available. These can be utilised according to the wish of the user
Improves water holding capacity.
Promotes root development due to its high air/oxygen availability.
pH of 5.6 to 6.5
Weed, pest and disease free.
Recyclable and from a renewable resource.
Effect are long lasting (up to ¾ years).
Available in various sizes according to customer specifications.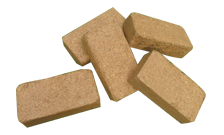 Planter Bags
These uniquely prepared grow bags are money savers. The cost for labor is cut short when the easily filled planter bag that comes as one product is purchased as it comes with the Hydroponic growing media.
The bag provides better and multiple crop cycles. The medium used for growing need no replacement with new crops as done with wood-shavings substrates. Meanwhile, as an added benefit the media is less contaminated due to the self-contained system which reduces the effects of being contaminated. This leads to better hygiene in what is being utilised and long lasting.
This is commercially proven to increase not only the quality of the crops but it indicates of higher numbers in the quantity of the crops. This is a well proven factor with tomatoes, cucumber and capsicums.
The moisture of the surface is accurately controlled especially during critical crop phases. Ultimately it becomes the money saver, and time consumer with the added qualification of being a water saver.
Planks are available in different grades suitable for hydroponic growing media for various crops and conditions.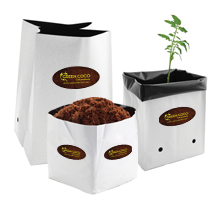 5KG Bales
The production of the bales can be suited according to the requirements of the clients. These products are made available in a variety of air/water combinations. These combinations allow steering water content on a daily or seasonal basis.

As per the grow bags, they are pre-cut drainage and planting holes, and pre-drilled dripper holes, all to the requirements of the purchaser. The product is also offers customized bag sizes and they can be picked according to the requirement.

The production is proven to be a success with its trust being won by growers across the globe starting from New Zealand to Mexico.

Grow Bags are sleeved in co-extruded polythene bags, with customized UV treatment for intended crop and production cycle requirements.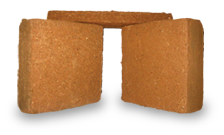 Coir Grow Cube

Coir grow cubes are also one of our newest inventions in the propagation product family. Using our grow starters; propagators are able to propagate faster and produce healthy plants organically. Excellent water holding and equal distribution of water throughout the block ensures optimum management of the air and water balance and the equal distribution of nutrient and fertilizer solutions.
Coir grow cube is made from 100% coir fiber compressed disc packed in a biodegradable cellulous paper. Natural coir fibers retain water, and keeps roots well-aerated. The airy and fragile structure is maintained throughout the propagation cycle and until transplant into a separate growing container.
Excellent medium for seed propagation
Fast and healthy root development
Easy and fast transplant
Equal water and air distribution
100% biodegradable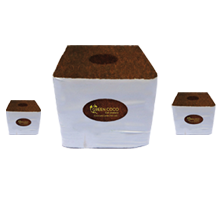 Coconut Husk Chips
Found in different sizes, husks chips are cut pieces of coconut husks. They can be found from small scraps to much bigger lumps, in sieved and graded sizes, as low EC grades and High EC grades.
This is mainly used in the commercial cultivation of Gerbera, Orchids, Anthurium as it is proven to be the best media these flower plants grow on and is a recommended media for particular plants.
Chips create the spongy nature to the growing substrates and it increases the aeration and expansion. Coco peat and Husk chips are sometimes mixed in different ratios before processing and conversion into the final product and depends on the type of vegetation and customer requirement.
Potting Soil Mixtures
Professional Horticulture - Orchid, Anthuria, Gerbera & Specially For Roses.
Used as a single growing medium
Buffered or Exchanged husk chips is considered the most stable growing medium in the horticultural industry.
This particular product comes in unwashed, washed & fully buffered mediums.
Does not require treatment prior to use.
Potting & container Growing.
Hydroponic Growing.
Comes in Small, Medium Small & Large size.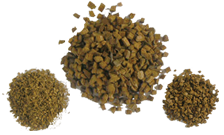 Grow Bags
Coir grow bags are used for vegetable and flower cultivation, mostly used in greenhouses. The focus is on providing the correct mixture of the substrate to suit each individual crop. The coir is enclosed in a plastic cover with grip holes, plant holes and drain holes placed to meet your individual hydration system. We are fully equipped to supply to customers specific needs in dimensions, expanded volume, as well as physical structure of the product to ensure required water and air holding capacities, part distribution etc…
Excellent medium for seed propagation.
Fast and healthy root development.
Easy and fast transplant.
Equal water and air distribution.
100% biodegradable.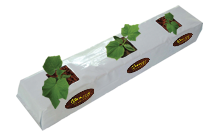 Easy Filling Bag
This is a 100% biological product having a fine, constant structure, free from, chemical additives and soil diseases. The fact that this grow medium is not steamed is not the only thing that distinguishes it from other substrates; this is also achieved by the use of pure, first class source materials.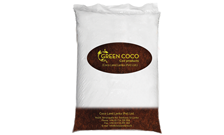 Hydroponic Substrate Discs
Discs are available in various sizes specifically designed for growing Gerberas and Strawberries

Gerbera Discs are designed for growing in pots and Strawberry Discs for Vertical Growing systems.

Coir Pith discs and coins which are mainly used to grow maintain the moisture in roots of plants. These coir pith discs are suitable for seed rising, seedlings or sapling and are available in different sizes and thickness.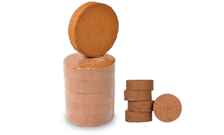 Rope Buckets
Made from coir rope and it is ecofriendly. It can be used as a floor pot to grow plants, floors, home decor and can be made according to customer's requirement.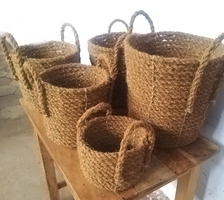 Coconut Oil
Coconut oil is an edible vegetable oil extracted from the kernel of matured coconuts harvested from the coconut tree. The Coconut oil is very heat-stable, which makes it suited to methods of cooking at high temperatures like frying. Because of its stability, it is slow to oxidize and, thus, resistant to rancidity.
Our coconut oil is manufactured from specially selected copra derived from the coconut tree via a physical refining process under stringent quality assurance.
It is an excellent quality food-grade coconut oil that is NOT hydrogenated and contains NO trans-fatty acids.
100% Natural and manufactured according to international standards.
Does not go through any chemical refining process.
100% Trans-free process.
Retains natural flavor, aroma and original fatty acid composition.
Free from Cholesterol (All vegetable oils doesn't contain cholesterol).
The specialty of our Coconut Oil is, it does not get dark in color when fried repeatedly.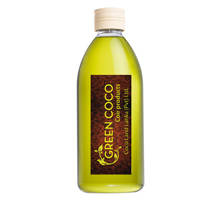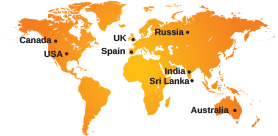 We Export
Standard untreated coco/coir based growing mediums.Buffered (treated) coco based growing mediums.